AMA
Apostolic Ministries
Of America, Inc.
HOME
CONA NEWS
'NEWS/IMAGE 05'
CONA Webpages Are Dedicated To: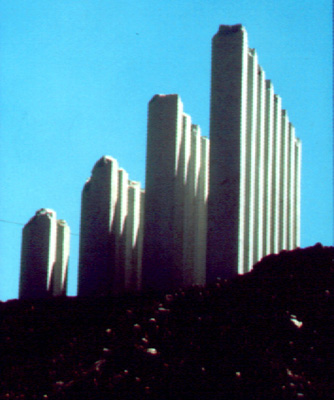 CHILDREN'S HOLOCAUST MEMORIAL....ISRAEL


The Chief Elder and the Conference of Elders at Apostolic Ministries of America, Inc. on behalf of all the Children of Norwood Avenue; do hereby dedicate the CONA webpages and their contents to the past and present Children of the world and of all nations who have had the misfortune to suffer abuse, affliction and atrocities at the hands of their oppressors, parents, institutions, governments and all the things that evil men do to them.
In as much as all that we shall be tomorrow as a people and as a nation shall be so because our children will make it happen; not us the fathers but them, the children; we ought to be the most caring and the most preserving, making sure that all our children are always reared in the way that they should go; giving head to life in Christ Jesus and the good things to come with it.
Outside of raising our children according to the holy scriptures of God; all that man does in the name of the children of the world continues to make them victims and prisoners of all this effort. The institution of Marriage as established by Man; the Institution of Education, the government programs for children and the welfare establishments for children; when they all have run their course, the children are still victims and prisoners and all the benefits derived from them are nothing more than failure and disappointment; crushing the hearts, minds and souls of our precious little ones.
The word and the power of God as given in the scriptures are the only things that can deliver our children from a life of bondage, despair and disappointment. Let the parents and the spiritual leaders come together in precept and employ the gospel of Christ according to Apostolic Tradition to save our children from the sin and destruction they face each day of their young lives.
Parents and guardians of this time and age should be reinforced with the determination that would ensure their children will have a better life than has ever been afforded children of the past. Mothers and fathers should be willing to deliver a working plan which would protect their children from the conspiracies and evil thoughts of wicked men who are lying in wait to destroy them through the encroachment of their wicked ambitions and notions upon these precious little ones, who are not able to defend themselves against these terrible atrocities. Chief Elder Walker presents a challenge to all of the serious minds to join him in the effort to bring freedom through spiritual change and deployment to all of the little hearts that are in bondage and imprisoned by the ill-fated social and governmental institutions that are destroying them in all of the nations of the world today.