See I have this day set thee over the nations and over the kingdoms, to root out,and to pull down, and to destroy, and to throw down, to build, and to plant.
---
BIBLE EDUCATION
Apostolic Ministries of America, Inc.
Bishop Charles Ford Walker
Chief Elder of the Presbytery @
Apostolic Ministries of America, Inc
A Church of the Lord Jesus Christ of the Apostolic Faith
"And I hae filled him with the spirit of God, in wisdom, and in understanding, and in knowledge, and in all manner of workmanship" Exd 31:3
Bishop Walker's Teaching of The Mysteries of God Is Turning The World Upsidedown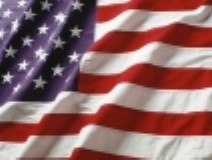 Thou hast given a banner to them that fear thee, that it may be
displayed because of the truth . Selah
Psa 60:4
---
A TEACHABLE MOMENT @ CAESAREA, ISRAEL FOR THE PILGRIMS
---
AMA
APOSTOLIC MINISTRIES OF AMERICA
A CHURCH OF THE LORD JESUS CHRIST OF THE APOSTOLIC FAITH

BISHOP CHARLES FORD WALKER
TOUR ORGANIZER
---
LLLLLLLLLLL
The Apostolic Ministries of America website may contain copyrighted material; the use of which may not always have been specifically authorized by the copyright owner. For the purpose set forth in our declarations; We are making such material available in our efforts to advance understanding of issues that impact our religious rights and how the community of faith is or can be affected. These issues include, but are not limited to, environmental, political, human rights, economic, democracy, scientific, and social justice. For the purposes given and the limited use by Apostolic Ministries of America, Inc.; We believe this constitutes a 'fair use' of any such copyrighted material as provided for in section 107 of the US Copyright Law. In accordance with Title 17 U.S.C. Section 107, the material made available for use by others; on this site is distributed without profit to those who have expressed a prior interest in receiving the included information for research and educational purposes. For more information on this subject please go to: http://www.law.cornell.edu/uscode/17/107.shtml. Please be aware: If you wish to use copyrighted material from this site for purposes of your own that go beyond the practice of 'fair use', you must obtain permission from the copyright owner. Apostolic Ministries of America, Inc, cannot and will make no effort to extend permissions and authorizations for the use of copyrighted materials of others. This also includes all materials copyrighted by Apostolic Ministries of America, Inc. and Chief Elder Charles ford Walker.
RRRRRRRR